Hoomans
Dance (60 min) · 2021
The dance piece "Hoomans" by choreographer Smadar Goshen deals with the unadulterated view of the uniqueness of the human being. By revealing the individual details that make up this, the naked and honest look at the exposed "other" is made possible. The audience is invited to join this search for intimacy that brings us humans together.
What do we define as human, and in the process, what is already "uncanny"? How much are we really open to see and accept each other with our whole being? How do closeness and encounter emerge in our society, which is characterized by alienation and reticence? How can we reclaim communication and authentic connection?
Hoomans zooms the audience in close on dancers Selina Koch, Andrea Perez, Bar Gonen, and Theophilus Vesely, allowing for an unadulterated look at the details of the moving body and its diverse behaviors and characteristics.
A stage design that separates performer:s and spectator:s through a kind of shop window plays with the conviction that people can also meet in a "safe space" and experience closeness and intimacy while at the same time being in a position where they are presented, observed and examined.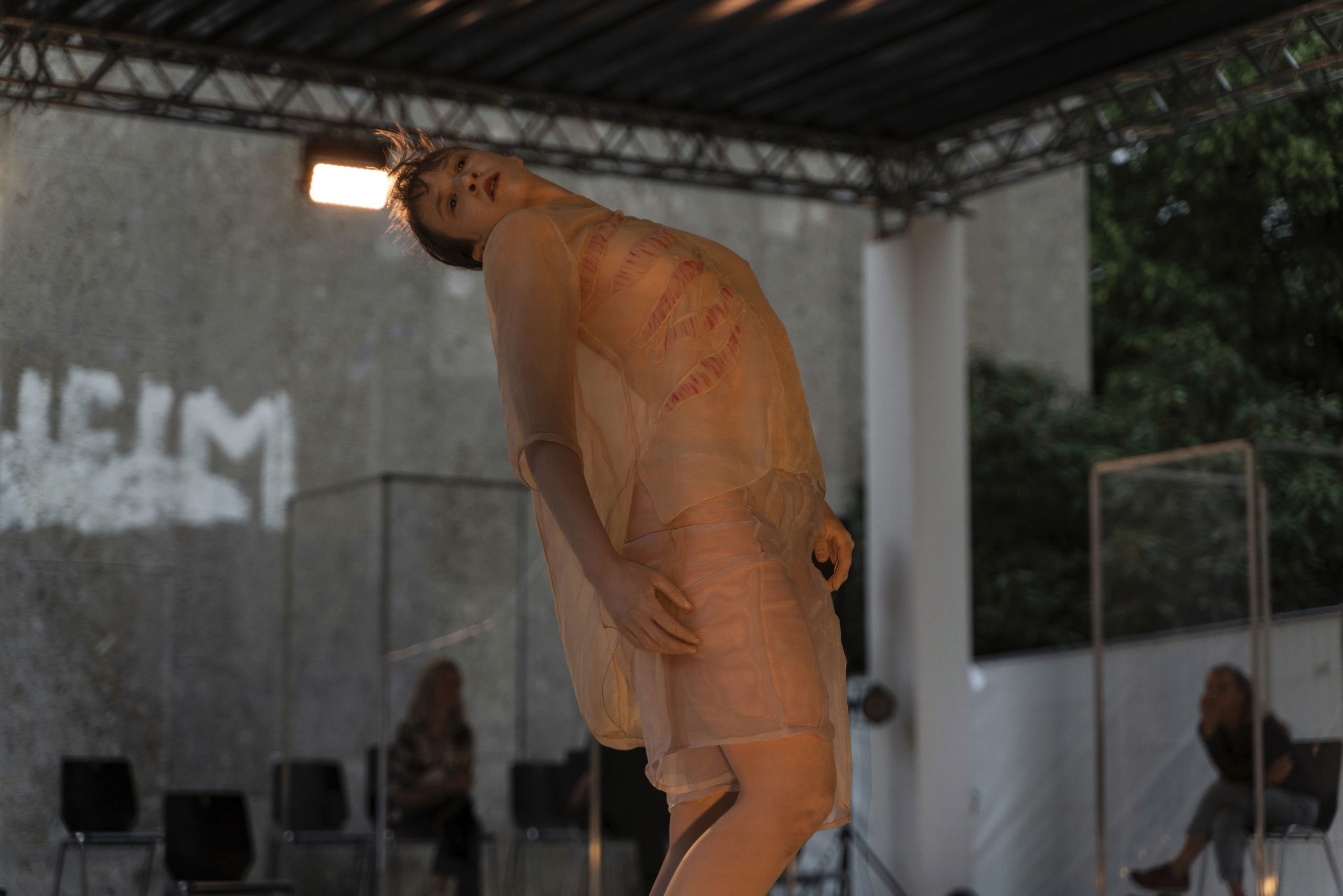 Credits
Idea, artistic direction and choreography
Smadar Goshen
Dancers
Selina Koch, Andrea Perez, Bar Gonen, Theophilus Vesely
Costumes
Laura Yoro
Music
Leonard Küßner
Set design
Lior Skoury
Stage construction
Simon Herkner
Management/Production
Britta Horwath